Top 11 Wedding Tasting Questions
The excitement and confusion that couples experience when choosing their wedding menu is a feeling we can easily understand due to our 40 years of luxury catering in South Florida. That's why we're here to help answer the top 11 questions asked by couples before and during their wedding tasting!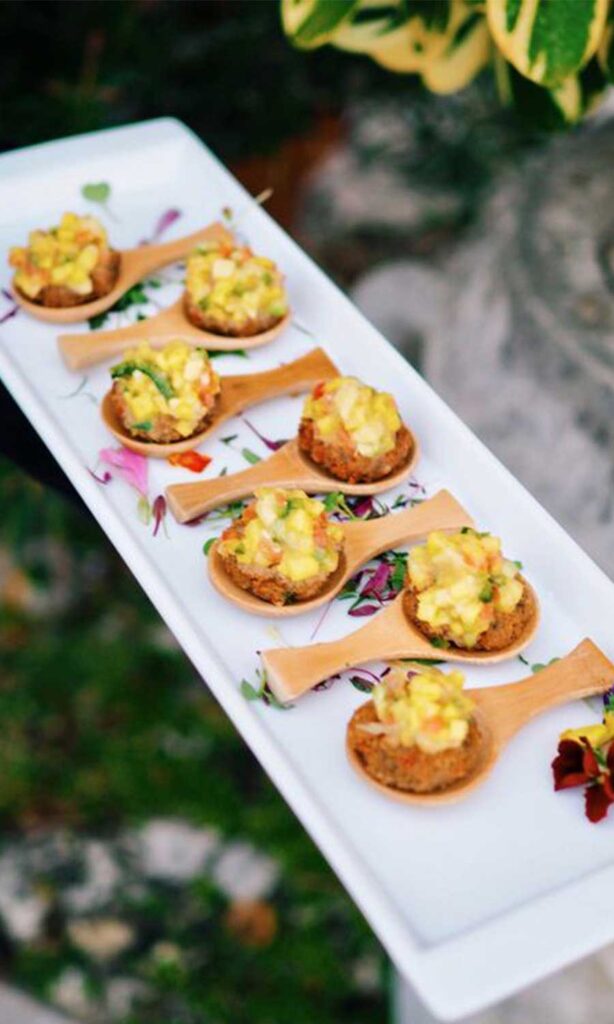 1. Do We Have to Do a Tasting?
Absolutely not! Some couples pick caterers they had enjoyable experiences with at previous events, or are recommended by a trusted friend. Tastings are an opportunity for couples to evaluate and provide specifications to caterers before investing thousands of dollars for food.
2. When Do I Book My Tasting?
Finding your dream wedding reception caterer is best done 12 to 18 months in advance. This ensures optimal preparation for your caterer but may lead to seasonal foods not being available during the time of your tasting.
Additionally, be prepared to book tastings during the workweek. Despite booking a year in advance, most caterers are unavailable for tastings on weekends due to events already scheduled.
3. How Many Tastings Should I Book?
The maximum number of tastings we recommend is 4 to avoid meals becoming indistinguishable upon recall. It's important to consider all your options if you're looking to decide between caterers that vary in reputation, creativity, or price.
4. How Much Does a Tasting Cost?
Make sure to do your research beforehand because the terms and conditions of special events catering companies vary. Some offer free tastings, others are complimentary with a final reservation, and others credit the cost of the tasting towards your final catering bill.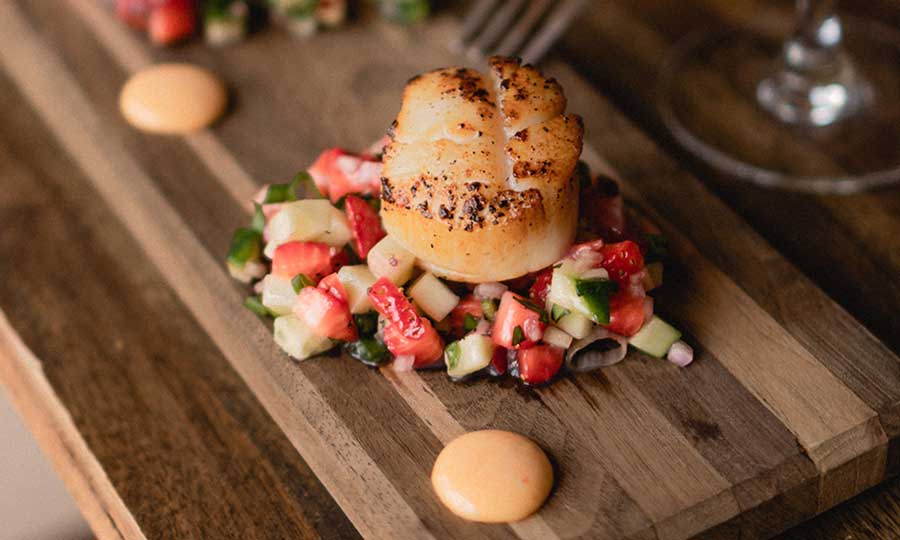 5. How Do I Prepare for a Tasting?
Be on time. The caterers have taken the time to prepare these meals, and you may have had to pay for the tasting, so being on time will give you the full experience! Bring a small group. You, your partner, and 2 trusted individuals are the perfect group size to avoid too many opinions weighing in. Some couples bring members of the bridal party or the relatives that are helping finance their wedding.
Come ready to eat. The caterer will be serving the full-size meals and drinks as they would on your wedding day. For that reason, you should have an appetite but not be starving because that may skew your opinion.
6. What Am I Looking for When Tasting?
During your tasting, you should be taking notes and pictures of the meals. Pay attention to what features you like and dislike about taste or presentation.
Also, take advantage of this private opportunity to ask the caterer questions. Your caterer will play a key role in your big day, so fostering a friendly relationship with them at your tasting will lead to smoother communication as your wedding approaches.
7. What About Drinks, Linens, and Cutlery?
Hiring your caterer for food and drinks may save you money and time in dealing with multiple vendors. Make sure to ask if linens and cutlery are included, or if they are open to using personalized options to match your wedding's theme.
8. How Do I Account for Dietary Restrictions and Allergies?
Prior to your tasting, it is best to let the caterer know of your preferences and any guest dietary restrictions. That way you can choose a few menu items that are suitable for those with dietary restrictions. For inspiration on vegan menu options, your guests will love, visit here!
9. What Do I Look for in Servers?
Take note of your interactions with the servers during your tasting because it will be a reflection of how they treat your guests. It is also appropriate wedding tasting etiquette to tip your tasting servers as you would at a regular meal if you enjoyed the service.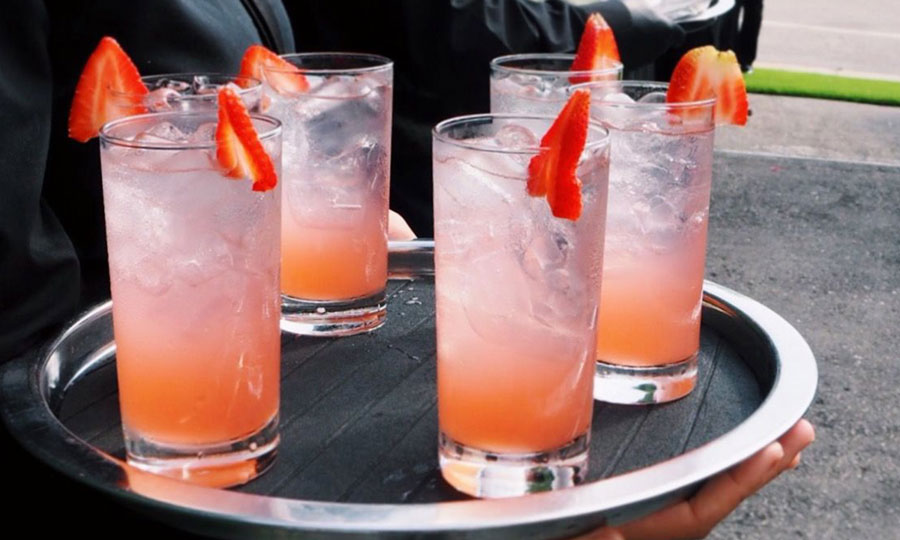 10. What Is a Good Server to Guest Ratio?
We recommend a ratio of 1 server for every 10-12 guests. Hiring enough servers is important because they will be expected to serve food as well as be a reliable resource for guest questions relating to food and drink.
11. When Do I Need to Have a Final Headcount and Make Menu Decisions?
This is a question for your caterer, and asking it during your tasting is not too soon! Clear communication about decision deadlines and budget restraints will allow you to foster a trustworthy relationship with your caterer.
Making menu decisions for your wedding is an important milestone in the wedding planning process. For any questions about luxury catering cuisine options, contact us here.
Jumbo Lump Crab Cakes photo by Bill Hansen Catering
Scallop Appetizer photo by Kamil Kalbarczyk on Unsplash
Servers holding drinks photo by Bill Hansen Catering
Written by Emily Calderon