4 Tips for a Successful Outdoor Event
After a year and a half of virtual corporate and social events, we've gained a newfound appreciation for outdoor venues. Not only does an outdoor event help facilitate social distancing among attendees, but also incorporates a gorgeous natural landscape as the backdrop of every photo. For that reason, we'd like to share our top 4 tips for planning a successful outdoor event.
1. Plan for the Weather.
Accounting for even a 15-minute drizzle in the middle of a wedding reception or networking luncheon could save your event. Event planners in Miami are accustomed to considering the obstacle that is hurricane season when planning any events from May to September. In order to not live in fear of an unprecedented weather forecast the day of your event, we suggest you include a weather-proof component on-site.
Having a tent is a worthwhile line item in your next event's budget to avoid inconveniences caused by weather. During hot months, a tent can provide a source of shade as well as fans for guests. During colder months, a tent with walls will help block icy winds or contain the warmth from heaters. An alternative that won't change your budget, is finding a venue with an indoor space. Venues with both indoor and outdoor spaces can help cut costs that would otherwise be necessary for a completely outdoor venue. We have compiled a list of breathtaking outdoor venues in South Florida with indoor components as well for those planning their next event.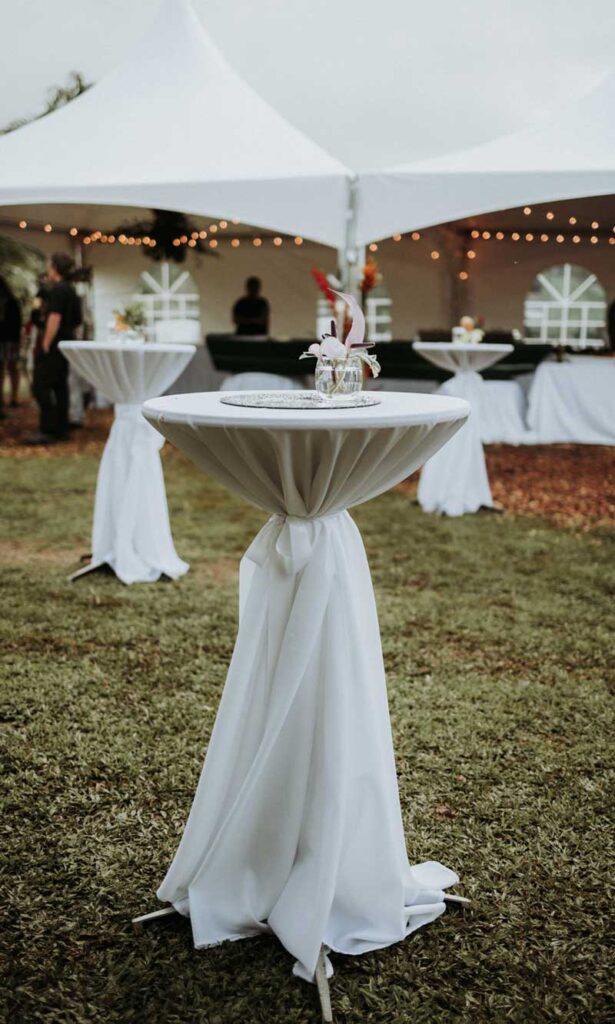 2. Know the Surrounding Area.
Being knowledgeable of the amenities of your event's venue is important, but you should also be aware of city-related requirements. Fortunately, if working with local vendors for your event, they will already be aware of the necessary ordinances or permits. Those likely to apply to your next outdoor event are:
1. Noise ordinances
2. Fireworks or special effects permits
3. Liquor licenses
4. Parking permits

3. Communicate With Your Vendors.
When hiring vendors it is important to communicate the needs of your outdoor event as soon as possible. Clear communication will aid vendors in being better prepared. For example, your corporate event catering company will be able to bring the appropriate number of chafing dishes for your buffet or your DJ will know to not bring their laser display. Other helpful discussions to have with your vendors would be in regards to the timing of set up and clean up, and the accessibility of power outlets (extension cords are lifesavers).
4. Care for Your Guests.
While you may expect guests to come fully prepared for your outdoor event, there are aspects that you should be providing them as well. Adequate heating or cooling devices on-site will make unexpected weather conditions more bearable. Guest comfort and safety can be addressed by providing sufficient bathrooms and well-lit pathways throughout the venue. Finally, accessibility should also be top-of-mind, which is done by coordinating convenient parking or ensuring that accommodations are made for those with disabilities.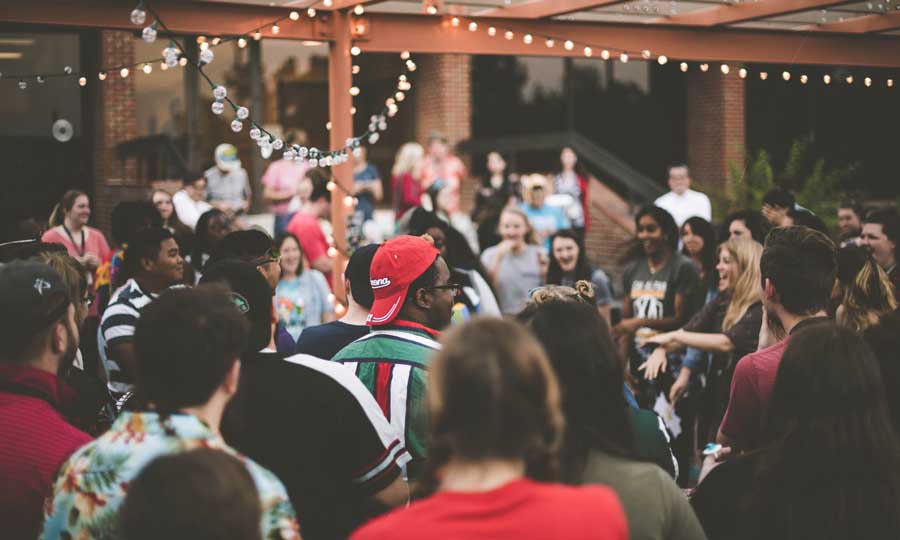 No matter if you're planning an event on a beach or at a private mansion, these tips will serve as a helpful guide in your planning process. We hope you have a successful outdoor event!
Tent photo by Zane Persaud on Unsplash
Outdoor event photo by Samantha Gades on Unsplash
Written by Emily Calderon